Autumn Massey: Coolest Death Star Table Ever! →
autumnmassey: Artist Michael Riley made a one-of-a-kind Death Star Table. It is beautiful and makes me giddy and is totally for sale. He's a friend of my cousin's and I totally squeed when they showed it to me. It was originally commissioned by an avid Star Wars collector, but it fell through. If you're…
"My whole family loves 'Parks and Recreation' and I had a great time filming that..."
– Joe Biden (x)
8BitEric: A Noob Goes to Con. →
I <3 this man. 8biteric: I'm standing in the green room for the participants of Stan Lee's World of Heroes panel. Sitting at the round table before me is an elderly man with frail shoulders, wearing large glasses that look as if they were meant to be mirror shades but decided to evolve into something more practical and…
STFU, Conservatives: Buy your gifts here:... →
Lookie, I'm on this awesome list! stfuconservatives: Earlier I mentioned that this year, I want to buy more of my gifts from small businesses and Etsy sellers instead of mega-corps. I asked my crafty readers to send me links to their or their friends' online shops/Etsy stores so I could make a list. Here's the list! (if you want to be added —…
I have been a busy, crafting bee
After months of prep for Comikaze Expo, I have now been turning all of my attention to the upcoming League of Extraordinary Ladies Craftacularstravaganza! I already have a few wristcuffs that I'll be bringing along, but I wanted to have something more in the holiday spirit to sell, so I have been working my fingers to the bone on a whole series of geeky stockings. I special ordered TARDIS...
6 tags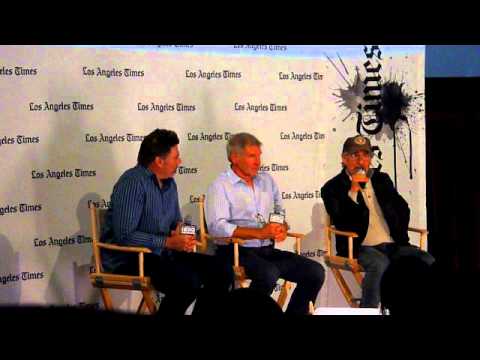 A Nerdy Girl Talking about Geeky Things: When... →
geekyjessica: I'm getting really frustrated with this geek vs pandering hot girls, and geek exclusiveness bullshit. I haven't weighed in because I generally feel that there will always be mean, small-minded assholes in the world and me getting upset isn't going to change that. But I've had enough. Its ENOUGH…
Summer Movie Review: Super 8
For those of us who grew up in the 80s, our childhoods were filled with magical memories of classic sci-fi filmmakers like Steven Spielberg and George Lucas. I will never forget the way that E.T. captured my imagination and filled with me such wonder. As I grew up, I found new heroes. J.J. Abrams has become one of the pinnacles of modern sci-fi storytelling. I have been following his career...
Summer Movie Review: X-Men: First Class
It's hard to imagine a better pair of actors than Ian McKellen and Patrick Stewart. They brought such depth and gravity to the original X-Men movies when they could have easily veered into the realm of cheese. When talks began to create a series of origin stories based on some of the major X-Men characters, I started getting a bit nervous about the filmmakers trying to recreate younger version...
Summer Movie Review: Thor
Summer movie season is here! This is by far my favorite cinematic time of the year and this summer is offering up a freakish amount of popcorn fare and geek bait. My social calendar is already full of Friday night showings (I don't believe in midnight shows) and Harry Potter themed parties. I'll be doing some quick reviews of some of these screenings over the course of the summer. Today I kick...
Bad Blogger
I realized I have been terrible about blogging here, so I'm gonna at least start cross-posting my League of Extraordinary posts here. I've been busy writing movie reviews since it's Summer! I'll post my first three now. :-)
My Letter to the NY Times Editor re: Games of...
Good morning- While I have no issues with a reviewer being unkind to a new show, I found myself confused and somewhat insulted by Ginia Bellafante's review of A Game of Thrones. http://tv.nytimes.com/2011/04/15/arts/television/game-of-thrones-begins-sunday-on-hbo-review.html She seems to be insulting so many groups with this review, it's hard to know where to start. She is obviously very much...
Turn Left
I was reticent in jumping on the Doctor Who bandwagon for many years. I even rented the first season of the reboot and only got through a few episodes. After connecting with my amazing group of geeky girls in LA however, I caved in and started to watch again. By Dalek, I was completely, 100% hooked. When David Tennant took over in season 2, I pledged my eternal, undying love to the Doctor. I have...
tumblrbot asked: WHERE WOULD YOU MOST LIKE TO VISIT ON YOUR PLANET?